Hi, I'm Elizabeth Graham – the owner, designer, and brand stylist of Bloom Designs! I'm passionate about providing original designs and products with preppy, sophisticated patterns.  My inspiration is drawn from my love of paper, color, fashion, golf, and tennis.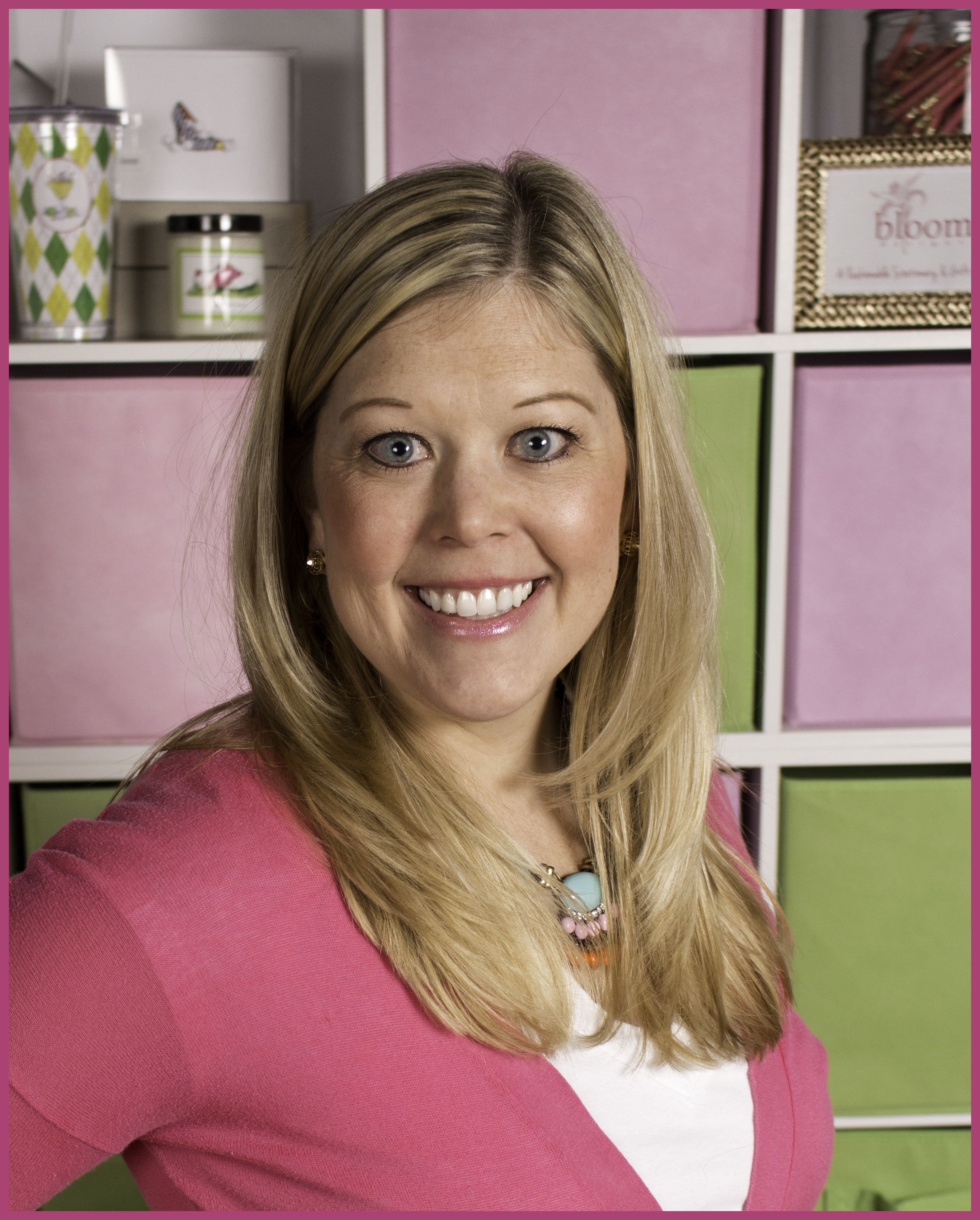 Bloom Designs all started when I was approached to design stationery for my friend's tennis team.  Fast-forward 10 years and Bloom Designs is now a well-known, fashionable stationery and gift company in the golf and tennis world!  My passion for designing and creating new, evolving products was cultivated during my time studying graphic design at The University of Dayton, and that passion has bloomed into a successful brand.
Bloom Designs is headquartered in Powell, Ohio, just north of Columbus. We are dedicated to bringing golf and tennis products onto paper, using fashion-forward thinking and stylish designs.
While most of our products revolve around golf and tennis, I love to create for any occasion. Whether it's a wedding, holiday, corporate event, birthday party, baby shower or another special life event, Bloom Designs can create a custom piece just for you.
Bloom Designs is a dream come true! I will always believe in the power of the handwritten note, and I love adding a little confetti inside to make it sparkle! I'm beyond excited to work with you. Let's create something wonderful together!
~Elizabeth Graham